Style Story | Leonie Plath
Speech therapy and graphical pattern.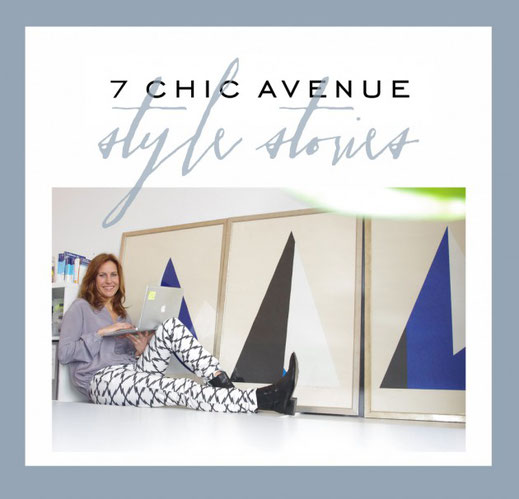 I met Leoni in her speech therapy office in Hamburg. She was in spring mood, and wearing our blue silk blouse with light graphical patterned trousers. She is 38 years old and has a 6-year old son. Leoni Plath treats children and adults with language and speech-disorders. "I love my work. Every of my patients are close to my heart, and the close cooperation with the parents that let me threat their kids is an important part of my work" she says. "My work is full of great moments, as when a small girl yesterday invited me to her birthday. Not now – but in October!".
1. Why is this top your favorite from 7 Chic Avenue?
.. I love the color and you can always wear the blouse: Relaxed throughout the day with jeans and sneakers and elegant in the evening with heels and a clutch.
2. When do you wear it?
.. Preferably every day. And evening.
3. What is your favorite accessory?
.. At the moment my chain from Laurel. And all my clutches. Those I can never get enough of.
4. What is your most important piece of make-up?
.. Nail polish, Lip gloss.
5. What is most important to you, when you decide what to wear?
.. I need to feel good and not too dressed up.
6. The favorite item in your wardrobe?
.. My black leather leggings.
7. Your biggest fashion mistake?
.. I don't remember – there were too many…
8. What is the first thing you check, when you look in a mirror?
.. Hair
9. What is your best styling advice?
.. Always combine inexpensive clothes with expensive shoes or an expensive handbag. Never the opposite!
10. What top are you missing in your wardrobe?
.. I really don't miss anything specific, but you can never have enough.